On the road to differentiation
VIVI · Digital Campaign for Vivi.lu
In the very competitive Real Estate market, VIVI is the ambitious underdog. But to stand out from the crowd, you need to offer something unique and valuable to customers. Something that the big players can't or do not offer to the public...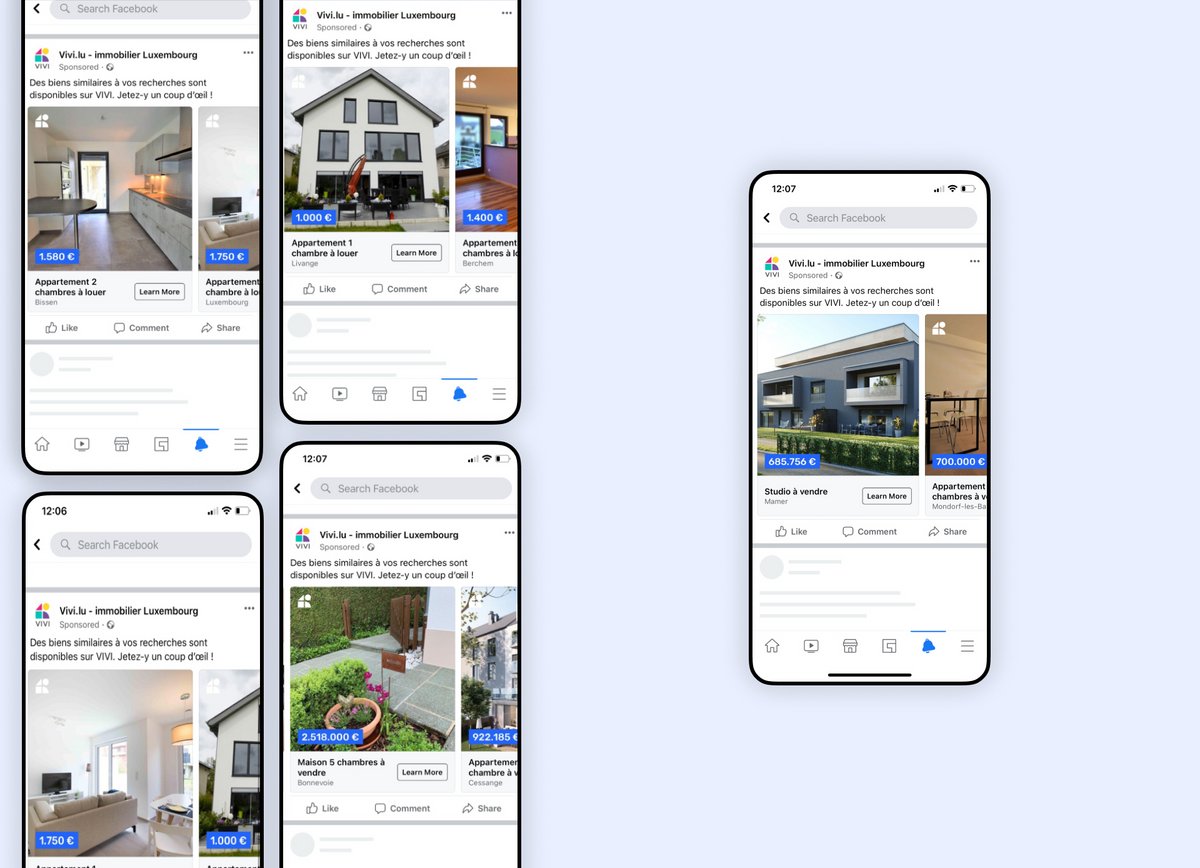 Strategy
As part of a Marketing Workshop and with the help of a Value Proposition Canvas, we spent some time assessing the pains and gains customers experience when looking for their future property.
We then identified how VIVI could address those customers' requirements, expectations and desires by relieving some of their pains and creating gains. Cross-checking those findings with the market standards, we focused on the most unique value proposition and wrote relevant messages that would help VIVI differentiate itself from the competition.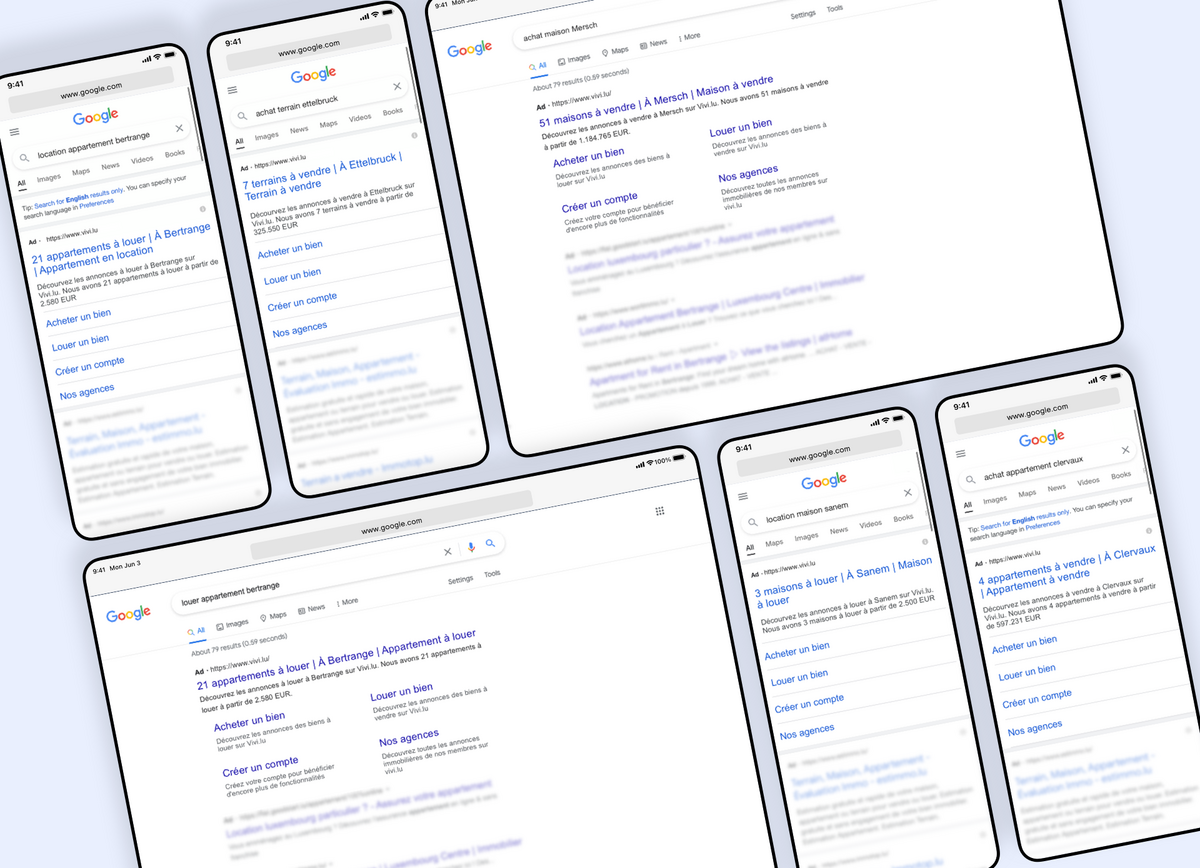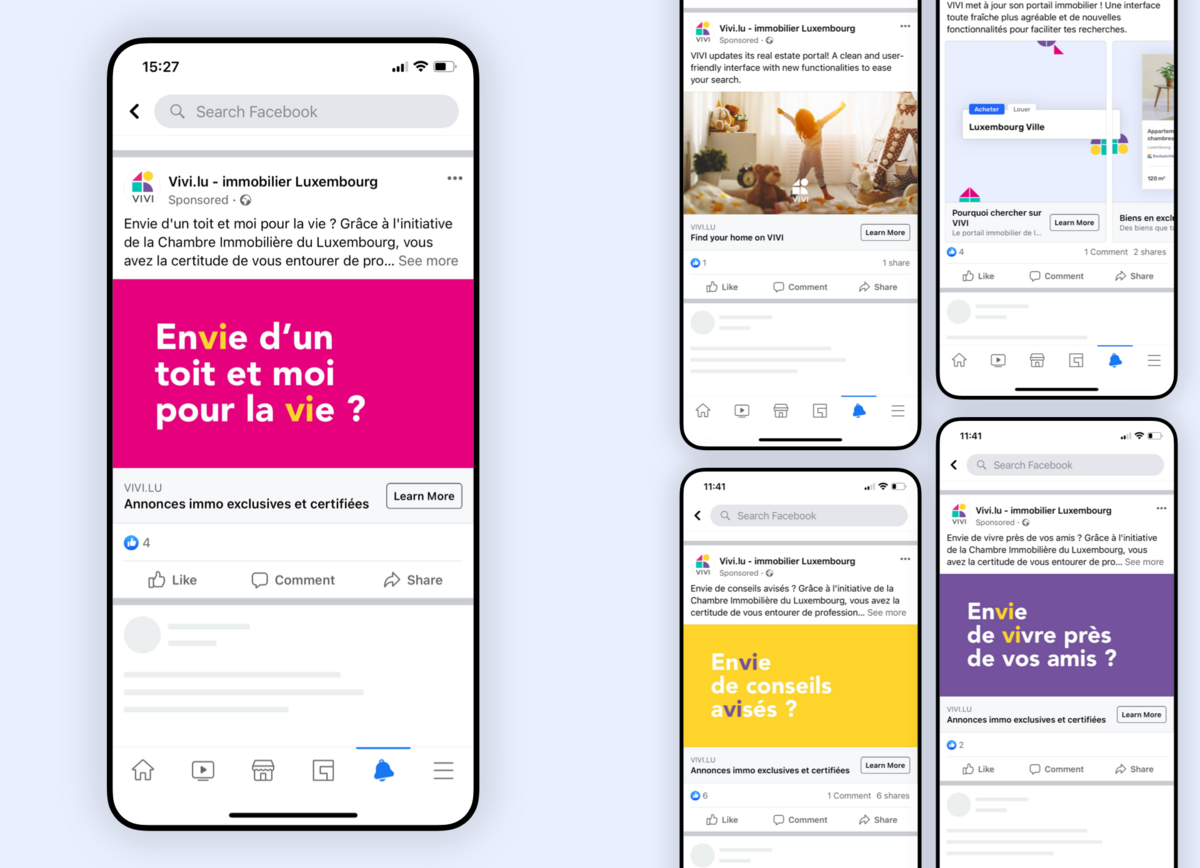 Results
For VIVI's first steps on the market we developed a one year marketing plan with a launch campaign followed by an assertive Google Ads campaign.
With the launch campaign we needed to draw attention to the newcomer, VIVI, so we decided to create a communication in an intriguing and playful tone. We developed messages related to the housing market whose true meaning would only unfold if you looked VIVI up online. On the other hand, for the lead and visit generation campaign on Google Ads we incorporated both marketing messages and dynamic property ads to help internet users find a new real estate portal or relevant properties listing depending on their search queries.
With the aim of providing the best experience to the customers, we also put in place a remarketing campaign to show properties similar to the user's interests excluding the ones he already visited on VIVI.
This smart and consistent marketing effort resulted in high click through rates, low bounce rates and a strengthened brand awareness.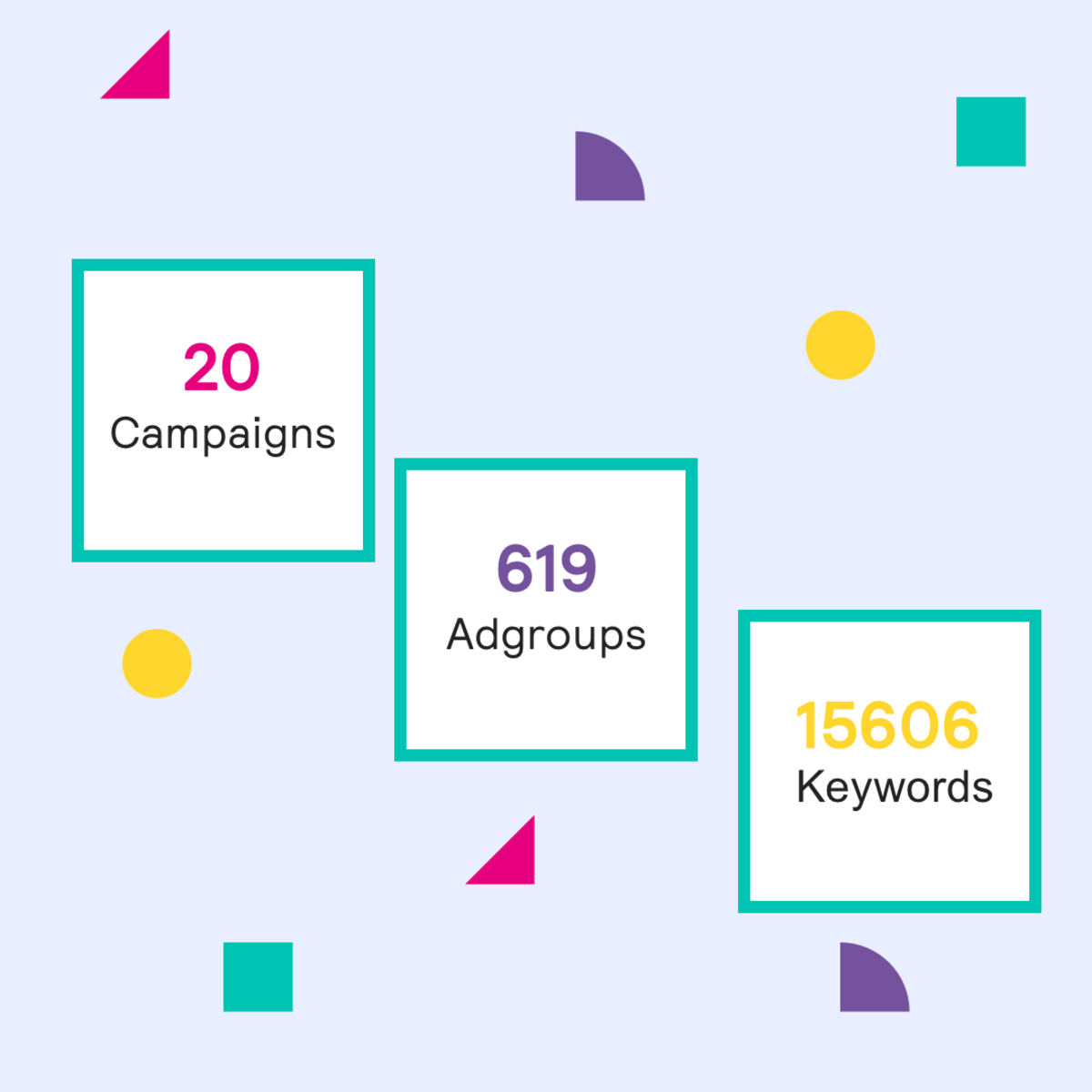 Apart is a certified Google Ads partner.
A certification we got for our Google Ads skills and expertise to optimize your campaigns and help you get results.